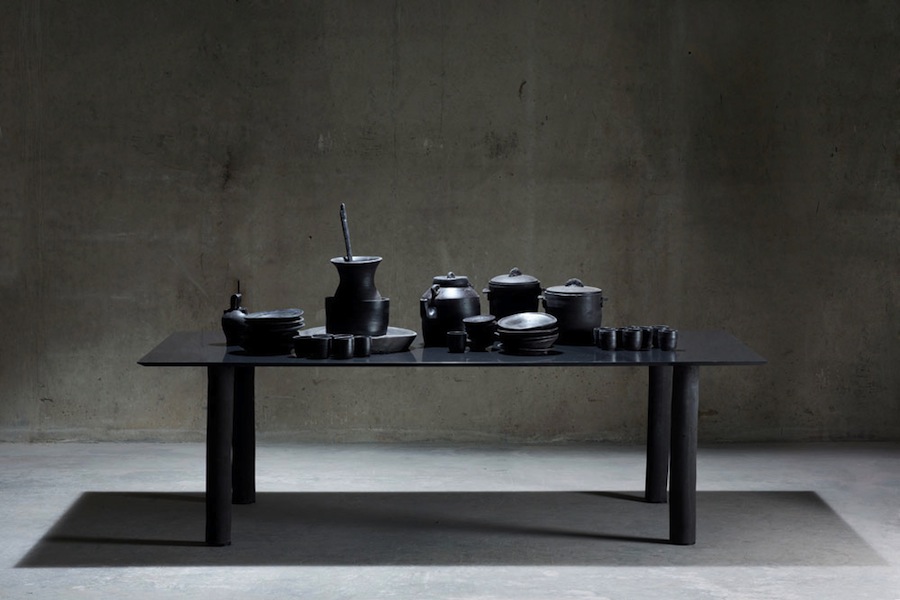 APPARATU et son partenaire COSENTINO présentent « Dektonclay Project » à l'occasion de la Design Week Milanaise.
Ce nouvel exercice de style et d'exploration autour du Dekton®, matériau composite innovant aux multiples usages dans le design et l'architecture, permet au créateur Xavier Mañosa de proposer une collection de pièces d'art de la table, meubles et ustensiles de cuisine qu'il a développée au sein des ateliers d'Apparatu.
//
APPARATU and the COSENTINO group present « Dektonclay Project » at Milan Design Week.
For this new Dekton® project, designer Xavier Mañosa is creating through this innovative material for interior design a collection of pieces developed in the Apparatu workshop, a collection of table and kitchenware, and even furniture pieces.
Diffusion professionnelle par DESIGNENVUE.